UW-River Falls freshman dies unexpectedly
UW-River Falls student Sarah Boettcher, 18, died unexpectedly on Saturday, Sept. 14, in Somerset, Wis., a town about 25 miles north of River Falls.
Boettcher was originally from Kewaskum, Wis., a town roughly 45 miles north of Milwaukee, and was a freshman majoring in Elementary Education at UWRF.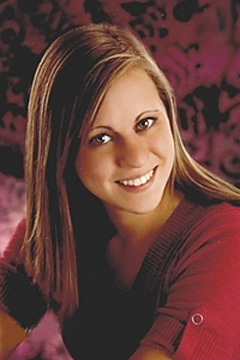 Boettcher's advisor, Michael Martin, said that she was very outgoing and energetic.
"She really drew other students toward her," Martin said. "She was a very warm young lady."
Boettcher enjoyed being active in band and choir, as well as being in both plays and musicals, according to her obituary on the Miller & Kietzer Miller Funeral Home website.
Martin added that he taught a class which Boettcher was enrolled in. He said that Boettcher was very comfortable participating early on in the class.
She had also played tennis and soccer in high school, according to the obituary.
Boettcher lit up the world with her beautiful smile and made friends with everyone, her obituary said.
"She made impressions wherever she went, both here and in her hometown," Martin said. "She would have been a wonderful teacher.
Boettcher is survived by her parents, David and Yvonne Boettcher, as well as her brothers: Tim and Michael.
A memorial service for Boettcher was held on Wednesday, Sept. 18, at the Holy Trinity Catholic Church in Kewaskum.