Uncategorized
November 2, 2016
UWRF Gender Sexuality Alliance (GSA) hosted a drag show in the University Center Falcons Nest, Friday, Oct. 28. Tips were encouraged and all proceeds were donated to St. Croix Valley Sexual Assault Response Team (SART). Performers were volunteer drag queens and students, including the UWRF Dance Theatre. The show was part of the It's On […]
May 4, 2016
April 20, 2016
February 10, 2016
UW-River Falls Student Senate has proposed a low-cost, high-impact study abroad option to increase the amount of students participating in international education and to help move the campus move toward becoming a more globalized institution.
November 4, 2010
I had high expectations when planning to go to Epic Nightclub. If a nightclub goes to the extent of naming themselves Epic, they sure better be. That said, the venue had a lot going for it since it managed to get one of the biggest disk jockey's in the industry, Deadmau5, to come and play […]
May 7, 2010
The Canadian supergroup The New Pornographers seem to have the incredible knack for exploring new musical avenues, always crafting and reworking a mix of bouncy melodies and quirky hooks so that no album sounds exactly the same as their last. "Together," the band's fifth installment, is filled with psychedelic riffs, topsyturvy piano and all-around, multi-instrumentalist […]
May 5, 2010
Another school year is coming quickly to a close. But over the course of the year there have been many memorable moments in the world of Minnesota sports. But where do I begin? During the first week of September the Minnesota Twins were seven games out of the division lead. A few days later, they […]
April 29, 2010
The election for Student Senate president has been overturned and a new election will need to take place. The candidates who will be on the ticket are Nikki Shonoiki and Lee Monson, and voting should hopefully occur finals week, according to Associate Vice Chancellor for Student Affairs Gregg Heinselman. Candidate Tyler Latz had won the […]
April 14, 2010
On Saturday, April 17th, the UW-River Falls softball team will be hosting "Hit For Lupus." This event will be held in order to raise awareness of the disease that affects an estimated 1.4 million people. The Falcons will take on UW-Platteville in a doubleheader with the opening pitch at 3:00. This event is being put […]
April 9, 2010
Since there is simply too much hate to go around in the sports world to be confined to 500 words, I proudly present part two of my Student Voice Player Hater's Ball. I hate that its become fashionable to wear hideous looking Yankee hats even if you're not a fan of their team. And what […]
Here is this semester's Student Voice staff. Click on a name to see what the staff member has written.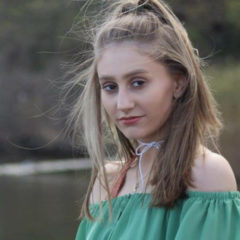 Editor

Assistant Editor

General Manager

Reporter

Reporter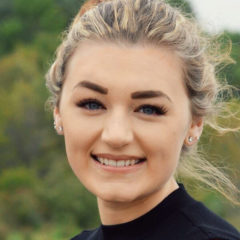 Reporter