Viewpoints
April 15, 2021
UW-River Falls administration is planning to have an in-person fall semester. With many midwestern states currently experiencing spikes in coronavirus cases, this decision raises questions about the safety of this decision. 
March 11, 2020
UW-River Falls has been faced with a lawsuit regarding potential restriction of free speech on campus.  If the university does not comply by changing their policies that allegedly restrict free speech on campus, the lawsuit will follow through, according to a letter from Alliance Defending Freedom law firm sent on Feb. 10.
February 13, 2020
There has been lots of coverage world-wide about the on the outbreak of coronavirus in Wuhan, China. The coronavirus has been found in Wisconsin, according to health officials. It is important that students take health precautions to stay safe from illness.
February 12, 2020
February 14, a day of flowers, cards, and chocolates is celebrated by many in the United States, Canada, Mexico, United Kingdom, France, and Australia. But where did this idea of having a "valentine" and sending greeting cards come from?
December 12, 2019
The month of November is Native American heritage month in the United States. UW-River Falls did not coordinate an event until the following month.
November 20, 2019
There has been recent controversy over whether or not flavored vape juice should remain available to consumers in the United States. Some vaping companies have made decisions to stop sales and production of various flavored juices. 
October 18, 2019
Tree Campus USA is a program through the Arbor Day Foundation for two and four year universities and colleges. The program aims to help establish community forests. UW- River Falls is currently not a Tree Campus USA.
October 18, 2019
I was, like most students on this campus, unaware of the Wisconsin Statute, 36.09 (5) until last year, when I took position as the 81st Session Student Body President at UWRF.
October 16, 2019
In the United States, fall and winter are the most common times for contracting flu viruses, according to the Centers for Disease Control and Prevention. This means vaccinations are on everyone's minds. However, more and more people are deciding not to vaccinate. With a measles crisis arising, those who are against vaccinations, or anti-vaxxers, may want to reconsider their opposition.
September 19, 2019
I never thought I would write this epistle to you, but I miss you. Walking down the tranquil but deserted hallways in the summer, finally made me realize that I needed you more than I thought I did. Nobody slipped a late assignment under my door or gave me an incredulous excuse for why he missed the 8 a.m. test. I know this may be hard for you to believe but I missed that. As we prepare to meet again next week, here are a few things to keep in mind for the new school year
Here is this semester's Student Voice staff. Click on a name to see what the staff member has written.
Editor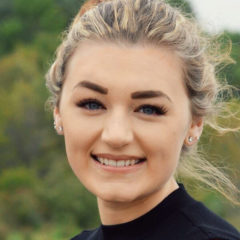 Assistant Editor
Business Manager
Reporter
Reporter
Reporter