News
December 15, 2020
Professor of Philosophy Imtiaz Moosa died on Saturday, Dec. 12. Moosa was hospitalized at Abbott Northwestern Medical Center in Minneapolis for a stroke on Monday, Dec. 7.
December 9, 2020
Despite the untraditional year preceding it, seven UW-River Falls students are still harnessing 2020's season of giving. This Saturday, Dec. 12, from 12-3 p.m., Emma Clements and six of her classmates from Marketing 335 will be partnering with Our Neighbors' Place, Inc. to collect donations, offer a socially-distanced photo with Santa, and spread cheer all from the North Hall Parking Lot.
December 3, 2020
The search for the next chancellor at UW-River Falls is expected to begin late this year, says a university spokesperson, and the position could be filled by next summer.
December 3, 2020
UW-River Falls is working to improve agriculture and dairy research through participation in the Dairy Innovation Hub program.
December 3, 2020
Amid a global pandemic, UW-River Falls has found a way to remain operational thanks to its Emergency Management Team (EMT).
December 3, 2020
The Stage and Screen Arts department at UW-River Falls is putting together a film that is a feminist take on the story Frankenstein. The piece is titled "Mary Frankenstein," and is an adaptation of the original novel by Mary Shelley.
November 16, 2020
How are colleges around the Midwest handling COVID-19? In an audio story, reporter Ryan Huling talks with students and staff at several colleges and universities about living and studying during a pandemic.
November 13, 2020
UW-River Falls chancellor Constance Foster announced that all classes will move to remote instruction following Thanksgiving break. This decision was made due to the rising number of COVID-19 cases in both Pierce and St.Croix counties. 
November 2, 2020
UW-River Falls announces that spring break in 2021 will be cancelled. Faculty senate vote in favor of the cancellation and follows actions of other UW-System campuses. The cancelation is in effort to limit travel home during the semester to slow the spread of COVID-19. The last day of classes for the 2021 spring semester will be April 30. 
November 1, 2020
Election day is occurring in less than one week on Nov. 3. Eligible voters are gathering information on how they can cast their vote safely and securely this upcoming election. The UW-River Falls Office of Student Involvement developed a platform to easily layout information they believe is valuable for students during this election season. 
Here is this semester's Student Voice staff. Click on a name to see what the staff member has written.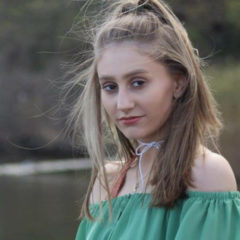 Editor

Assistant Editor

General Manager

Reporter

Reporter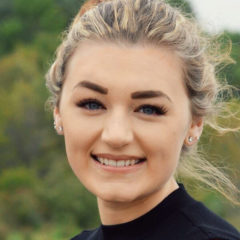 Reporter