News
May 12, 2021
The 20th chancellor of UW-River Falls was announced on Tuesday. The Wisconsin System Board of Regents unanimously approved Maria Gallo, who will assume the position on July 15, according to a UW-System press release. 
April 21, 2021
UW-River Falls Students received an e-mail this evening regarding a sexual assault case that occurred near campus. University Chief of Police, Karl Fleury sent out the email to students about the situation they were notified about yesterday, April 20.
April 15, 2021
The Student Voice at UW-River Falls has won eight awards for its journalism in the 2020 Collegiate Better Newspaper Contest, the Wisconsin Newspaper Association Foundation announced April 13.
April 15, 2021
The Student Government Association (SGA)  at the UW-River Falls is planning to institute a new segregated fee for a Green Fund starting in the fall of 2021. 
April 15, 2021
As a child, a UW-River Falls graduate said he remembers facing discrimination in school, and sometimes being one of the only Asian students in class. 
March 31, 2021
In an average year, about 2,400-2,500 students live on the UW-River Falls campus. Last fall semester, that number declined steadily from September to December.
March 31, 2021
Construction of highly anticipated $117 million Science and Technology Innovation Center for UW-River Falls, part of the state's capital budget proposed by Gov. Tony Evers, may have to wait just a bit longer.
March 31, 2021
Landlords in River Falls say that their properties remain full, despite an increase in remote learning at UW-River Falls amid the COVID-19 pandemic. Although on-campus housing has had a decrease in residents, off-campus housing remains full.
March 31, 2021
The coronavirus pandemic has led to challenges for UW-River Falls, including financial consequences that are the concern of the assistant vice chancellor for business and finance.
March 31, 2021
UW-River Falls has received approval from the UW System Board of Regents to institute a doctor of education (Ed.D.) degree in its Montessori Studies program.
Here is this semester's Student Voice staff. Click on a name to see what the staff member has written.
Editor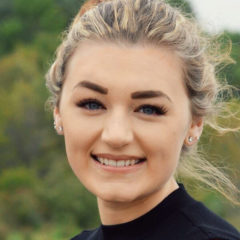 Assistant Editor
Business Manager
Reporter
Reporter
Reporter