News
March 31, 2021
In an average year, about 2,400-2,500 students live on the UW-River Falls campus. Last fall semester, that number declined steadily from September to December.
March 31, 2021
Construction of highly anticipated $117 million Science and Technology Innovation Center for UW-River Falls, part of the state's capital budget proposed by Gov. Tony Evers, may have to wait just a bit longer.
March 31, 2021
Landlords in River Falls say that their properties remain full, despite an increase in remote learning at UW-River Falls amid the COVID-19 pandemic. Although on-campus housing has had a decrease in residents, off-campus housing remains full.
March 31, 2021
The coronavirus pandemic has led to challenges for UW-River Falls, including financial consequences that are the concern of the assistant vice chancellor for business and finance.
March 31, 2021
UW-River Falls has received approval from the UW System Board of Regents to institute a doctor of education (Ed.D.) degree in its Montessori Studies program.
March 9, 2021
UW-River Falls offered a new course this spring on communication and anti-racism. The instructor who developed the course is Jennifer Willis-Rivera, a professor of communication and media studies at UWRF for over 15 years.
February 23, 2021
UW-River Falls has increased the campus COVID-19 testing capacity. UW-System policy has introduced mandatory testing for students and employees. 
February 2, 2021
On the evening of Feb. 1 there was a house explosion in the 400 block of River Hills Road. The cause of the explosion is still being investigated, but the city of River Falls stated that it does "not appear to be criminal." 
December 15, 2020
Professor of Philosophy Imtiaz Moosa died on Saturday, Dec. 12. Moosa was hospitalized at Abbott Northwestern Medical Center in Minneapolis for a stroke on Monday, Dec. 7.
December 9, 2020
Despite the untraditional year preceding it, seven UW-River Falls students are still harnessing 2020's season of giving. This Saturday, Dec. 12, from 12-3 p.m., Emma Clements and six of her classmates from Marketing 335 will be partnering with Our Neighbors' Place, Inc. to collect donations, offer a socially-distanced photo with Santa, and spread cheer all from the North Hall Parking Lot.
Here is this semester's Student Voice staff. Click on a name to see what the staff member has written.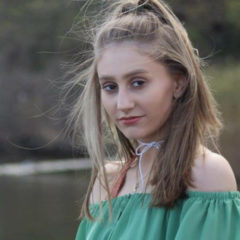 Editor

Assistant Editor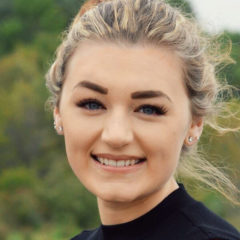 General manager

Copy editor

Reporter

Reporter