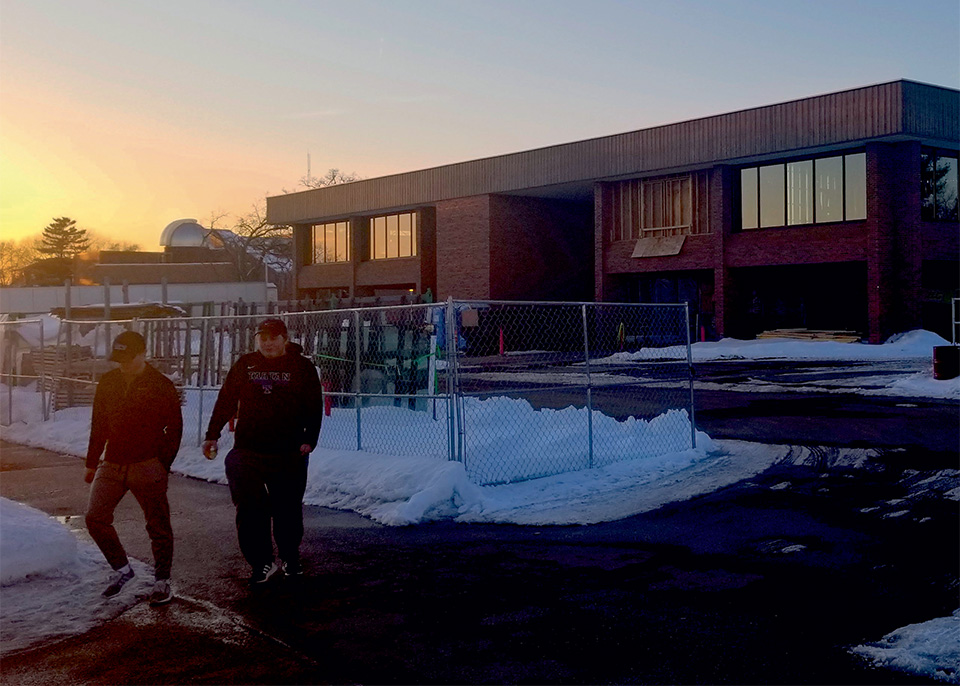 March 10, 2019
Every year, students enroll to UW-River Falls to start or continue their college education. During a students time on campus, they most likely will observe renovations or construction in one way or another.
March 13, 2019
The Reimagining Liberal Arts is an initiative that has been put together by the University of Wisconsin-River Falls College of Arts and Sciences in order to help gain a general and collective understanding of what a liberal arts education means. This program is designed for students who are graduating with a liberal arts degree.
March 13, 2019
The 10th annual Bowls for Hope once again brought together the UW-River Falls campus and the River Falls community to raise money for a local charity.
March 13, 2019
This semester UW-River Falls embraced a new alternative to the previous learning management system, Desire 2 Learn (D2L). Canvas, a Digital Learning Environment (DLE) is now the new platform for UWRF, as well as the rest of the UW-System schools.
March 13, 2019
Sunny skies, white sandy beaches, and light blue water. That's the view from Eddie Matsushima's beachfront condo in Pensacola, Fla.
March 12, 2019
UW-River Falls Women's basketball season came to an end after a three-game win streak propelled the team to a 10-15 record on the year.
---
March 13, 2019
From gender reveal parties utilizing blue or pink before the baby is even out of the womb, to early childhood birthday celebrations and nursery decor, gender stereotypes have influenced how men and women view the world. Little girls may have found themselves with an abundance of colorful Barbie dolls and friendly-faced My Little Ponies, while young boys were gifted Nerf guns and Hotwheels. These toys, and many other aspects of childhood, are based on gender stereotypes.
February 13, 2019
Food insecurity is not something students often consider when looking at which college they will call home temporarily. Food insecurity on college campuses has become an apparent problem in recent years, including at UW-River Falls. Food insecurity is defined by the USDA as "a household-level economic and social condition of limited or uncertain access to adequate food."
December 12, 2018
There are many students on campus that are unaware of how their personal information can become public once they register to become a student here at the University of Wisconsin-River Falls. Student privacy is protected under the Federal Education Rights and Privacy Act (FERPA). According to the university website, FERPA laws govern "The release of student education records maintained by the university, and access to these records."
March 11, 2019
"Game of Thrones" is a good example of a phenomena that can sometimes take place in the modern entertainment industry: a good product. Since its premiere back in April of 2011, "Game of Thrones" has continued to grow in popularity and is expected to grow even more popular due to the upcoming season eight premiere. So what do we know about "Game of Thrones" season eight so far, and what can we predict?
March 13, 2019
It's easy for me to recall the days in grade school when sticking out your tongue at someone was essentially the equivalent to flipping the bird. This being said, one could conclude that the use of curse words was an absolute abomination in the eyes of a child.