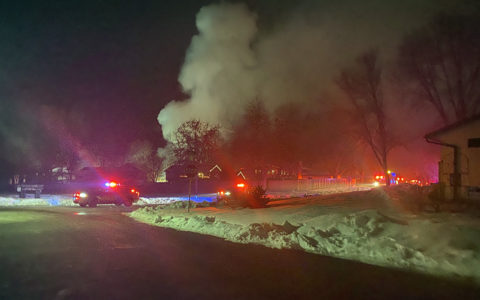 February 2, 2021
On the evening of Feb. 1 there was a house explosion in the 400 block of River Hills Road. The cause of the explosion is still being investigated, but the city of River Falls stated that it does "not appear to be criminal." 
February 23, 2021
UW-River Falls has increased the campus COVID-19 testing capacity. UW-System policy has introduced mandatory testing for students and employees. 
December 15, 2020
Professor of Philosophy Imtiaz Moosa died on Saturday, Dec. 12. Moosa was hospitalized at Abbott Northwestern Medical Center in Minneapolis for a stroke on Monday, Dec. 7.
December 9, 2020
Despite the untraditional year preceding it, seven UW-River Falls students are still harnessing 2020's season of giving. This Saturday, Dec. 12, from 12-3 p.m., Emma Clements and six of her classmates from Marketing 335 will be partnering with Our Neighbors' Place, Inc. to collect donations, offer a socially-distanced photo with Santa, and spread cheer all from the North Hall Parking Lot.
December 3, 2020
For the third consecutive year, a student at UW-River Falls has won a top honor from the Wisconsin Intramural-Recreational Sports Association (WIRSA).
October 6, 2020
Trey Meadows, the new head coach of men's and women's cross country at UW-River Falls, is working to keep his runners motivated even though they will not compete. Meadows said that in the wake of the recent COVID-19 restrictions on campus he still wants this to be another great season for the Falcons.
---
March 11, 2020
UW-River Falls has been faced with a lawsuit regarding potential restriction of free speech on campus.  If the university does not comply by changing their policies that allegedly restrict free speech on campus, the lawsuit will follow through, according to a letter from Alliance Defending Freedom law firm sent on Feb. 10.
February 13, 2020
There has been lots of coverage world-wide about the on the outbreak of coronavirus in Wuhan, China. The coronavirus has been found in Wisconsin, according to health officials. It is important that students take health precautions to stay safe from illness.
February 12, 2020
February 14, a day of flowers, cards, and chocolates is celebrated by many in the United States, Canada, Mexico, United Kingdom, France, and Australia. But where did this idea of having a "valentine" and sending greeting cards come from?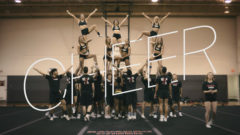 March 11, 2020
Netflix released a documentary series called "Cheer" on Jan. 8, 2020. The six-episode series is about the Navarro College cheerleading team in Corsicana, Texas. The series follows their journey to the National Cheerleading Championship, which is in Daytona, Florida. Navarro College has won 14 national championships since 2000; it also has won five NCA Grand National Championships since 2012.
March 12, 2020
In 2020 it can be very disheartening to discuss anything remotely related to politics. When in a relationship with someone that has significant political differences, I think there are a couple of ways to work around that situation.