November 12, 2023
22 veterans a day commit suicide.  This poignant statement, from keynote speaker Toni Mattson in the Veterans Day commemoration at UW-River Falls on Nov. 9, is a hard truth to stomach. According to the CDC, the veteran suicide rate is roughly 60% higher than the non-veteran rate, and makes up nearly 14% of total US adults suicides.  This sobering statistic was tackled by Mattson in her Veterans Day speech.  
November 12, 2023
In collaboration with Wisconsin's Voices of Recovery, UWRF installs 17 Narcan (Naloxone) boxes around campus. The campus is taking preventive measures as opioid related deaths are on the rise.
November 12, 2023
A team of five UW-River Falls students won a national award in the Dairy Management Inc. New Product Competition on July 17, 2023. Students Yihong Deng, Ashley Gruman, Rafael Larosiliere, Kate Petersen, and Anna Euerle developed a product called RootCurd, which took first place in the competition. The competition focused on "products that calm," according to its guidelines, "with a heightened emphasis on mental and emotional wellbeing."
October 18, 2023
Impact is something difficult to measure and impossible to feel until an object is removed. It's a force of nature that possesses a life of its own as situations evolve and time progresses. For students and faculty, both past and present, that force of nature was synonymous with the name of Andris Straumanis who was an associate professor and director of the journalism program in the Department of Communication and Media Studies at UW-River Falls. To his family, his friends, his students, and his coworkers, Andris was a momentous figure. He unexpectedly died on Sep. 11, 2023. He was 66 years old.
November 18, 2023
Men's Basketball hosted their 2023 home opener against Gustavus Adolphus on Nov. 15.
Last season, the Falcons played Gustavus in their season opener. UWRF held a twelve-point lead at halftime. After a failed second-half comeback from the Gusties, the Falcons won 62-58. 
November 12, 2023
On Tuesday, UWRF women's volleyball earned a thrilling WIAC tournament win against UW-Platteville. 
November 12, 2023
UWRF women's soccer season was a "rollercoaster" according to team captains Aliviah McClinton and Madyson Shew. The team ended with an overall record of 6-8-4.
May 31, 2023
Taste of River Falls will happen on June 4 in Veterans Park from noon to 4 p.m. All profits will go to the local nonprofit organization Grow to Share.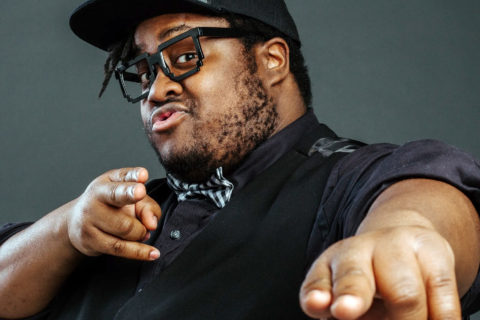 April 21, 2023
As the semester nears an end and summer approaches, so does UW-River Falls' Finals Fest. The event is set for April 28, from 5:00 p.m. to 7:30 p.m., and will feature a pre-party on the University Center lawn, as well as a performance by hip-hop artist Nur-D.
April 21, 2023
UW-River Falls' Stage and Screen Arts Productions presented an original adaptation of "Alice in Wonderland" in UW-River Falls' Blanche Davis Theatre from March 30 to April 2.
Editorial
November 12, 2023
Isabella Chavira. Sabrina Hagstrom. Jasmine Petersen. These are the names of three University of Wisconsin-River Falls students who passed away between Oct. 3 and Nov. 3, 2023. All three students passed away as a result of their depression, Chavira on Oct. 3, Hagstrom on Oct. 31, and Petersen on Nov. 3. The deaths were met with a range of emotions, from grief to anger, and a range of responses as well, both from UW-River Falls and the students themselves.
November 1, 2023
 In the wake of a UW-River Falls annual tuition increase and the arrival of Deloitte, a private audit services company, at UWRF, financial concerns are rampant.
November 1, 2023
After enrolling for a non-UWRF study abroad program, I was surprised to see 500 dollars charged to my account for a "study abroad" fee. The Office of International Education claims that it is an administrative fee to cover services that they provide to students such as meeting with them and ensuring that credits transfer back to the university. On the study abroad website, there is no mention that a payment is needed to receive services from them. When inquiring why I had to pay this fee although I was going on a program through a different university, they responded that I signed a legally binding document that requires me to pay.