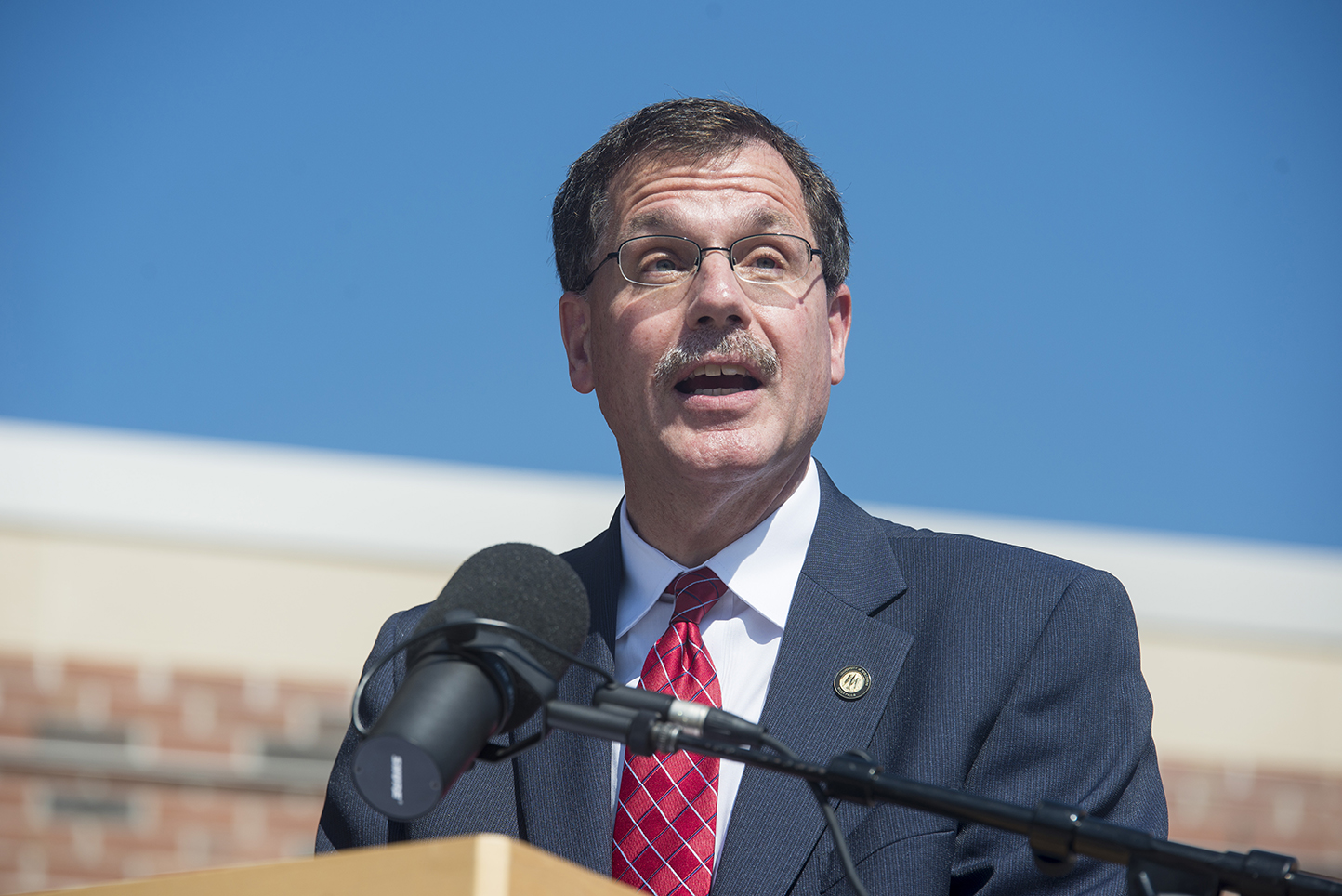 June 4, 2020
The chancellor of UW-River Falls accepted a position as the sixth president of Missouri Southern State University. 
August 14, 2020
After nationwide protests over the death of George Floyd at the hands of Minneapolis police on May 25, UW-River Falls professors took notice, and some are looking for ways to incorporate the case into their fall semester.
May 25, 2020
For students in college, the first day of class often comes with sharing their names, hometowns and fields of study. In recent years, personal pronouns have been added to those introductions.
March 13, 2020
What started out as a simple misunderstanding on campus policy, has become an issue of First Amendment rights that could soon lead into a legal battle between UW-River Falls and a student.
March 11, 2020
The men's club baseball team at UW-River Falls is working toward regaining its status as an official competitive school sport for the first time since it was suspended nearly two decades ago.
December 10, 2019
The UW–River Falls football team will look completely different by the time next season is set to begin. For the Falcons, perhaps the most two most notable losses to graduation in May on the offensive side of the football will be Alex Herink, the team's No. 1 wide receiver, and Ben Beckman, the starting quarterback who has administered the offense for the last two years.
---
March 11, 2020
UW-River Falls has been faced with a lawsuit regarding potential restriction of free speech on campus.  If the university does not comply by changing their policies that allegedly restrict free speech on campus, the lawsuit will follow through, according to a letter from Alliance Defending Freedom law firm sent on Feb. 10.
February 13, 2020
There has been lots of coverage world-wide about the on the outbreak of coronavirus in Wuhan, China. The coronavirus has been found in Wisconsin, according to health officials. It is important that students take health precautions to stay safe from illness.
February 12, 2020
February 14, a day of flowers, cards, and chocolates is celebrated by many in the United States, Canada, Mexico, United Kingdom, France, and Australia. But where did this idea of having a "valentine" and sending greeting cards come from?
March 11, 2020
Netflix released a documentary series called "Cheer" on Jan. 8, 2020. The six-episode series is about the Navarro College cheerleading team in Corsicana, Texas. The series follows their journey to the National Cheerleading Championship, which is in Daytona, Florida. Navarro College has won 14 national championships since 2000; it also has won five NCA Grand National Championships since 2012.
March 12, 2020
In 2020 it can be very disheartening to discuss anything remotely related to politics. When in a relationship with someone that has significant political differences, I think there are a couple of ways to work around that situation.