January 3, 2023
A funeral service is set Friday, Jan. 6, for George Matthew Musser, a UW-River Falls student who died Dec. 24 near Stillwater, Minnesota.
December 15, 2022
At universities across the United States, there has been a 48% decline in student spending on course materials over the last ten years.
December 15, 2022
A total of 385 UW-River Falls students are expected to graduate this fall and winter, according to the registrar's office.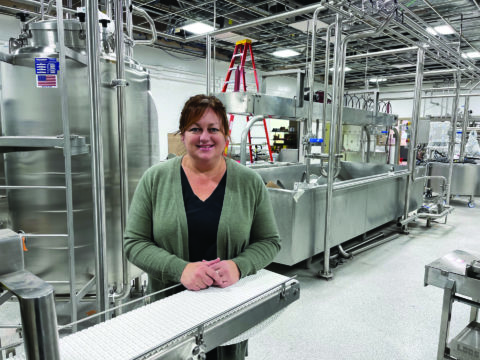 November 11, 2022
The University of Wisconsin-River Falls will make a return to dairy production on campus with the renovation of its Dairy Plant, which is projected to open in spring of 2023. When operational, the Plant will be able to produce around a thousand pounds of cheese curds and around 600 to 800 gallons of ice cream per day.
December 12, 2022
The UW-River Falls men's basketball team hosted UW-Whitewater in their third straight home game on December 3. The Falcons came in at 3-3, eager to get back into the conference race against their visiting rival, the 4-3 Warhawks.
December 12, 2022
The UW-River Falls men's basketball team hosted Finlandia University in its Nov. 23 home opener at Don Page Arena. The 2-2 Falcons looked to get above .500 in front of their home crowd.
November 9, 2022
UW-River Falls' women's hockey team took to the ice at Hunt Arena on Oct. 29 to open up the 2022-2023 season. The Falcons, ranked fifth in the USCHO DIII Preseason Poll, took on Augsburg for their first game. This season follows a stellar 2021-2022 season for the Falcons, which included a record 27-win season, a WIAC regular season title, and an O-Brien Cup Championship.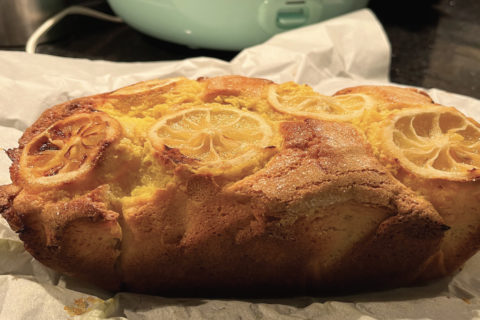 April 22, 2022
This lemon tea cake's vibrant yellow color is sure to put you in a happier mood. Shh, turmeric is the secret to its bright orange color.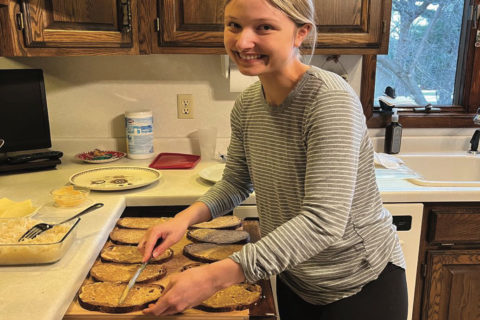 March 27, 2022
My family celebrates St. Patrick's Day every year, not always on the day, but we make it a point to get together. The main attraction: Reuben sandwiches.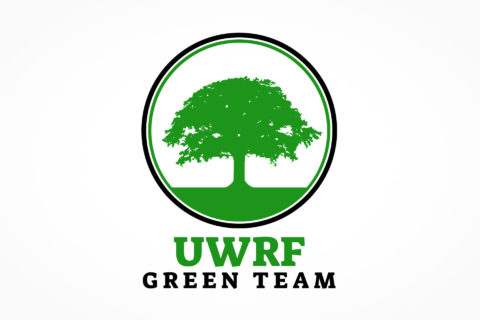 March 23, 2022
The UWRF Green Team, a student organization at UW-River Falls, is organizing several events over the next few months to promote sustainability on and off campus. These include campus cleanups, crafting events and sustainability film screenings. 
Editorial
December 15, 2022
The graduation fee seems predatory, a means to extract a little more money from students. After all, they can hardly refuse.
December 14, 2022
UWRF's new animal policy does not protect those with service animals and service animals in training. Campus can already be difficult to navigate for people with disabilities, and adding restrictions to which places people with service animals and service animals in training are allowed to traverse creates unnecessary struggle for everyone.
November 11, 2022
Recently, concern around students with physical disabilities and service dogs has led to more discussion of accessibility issues on campus. With winter right around the corner, these issues are more relevant than ever as the weather makes campus more difficult to navigate.