Editorial
March 11, 2020
UW-River Falls has been faced with a lawsuit regarding potential restriction of free speech on campus.  If the university does not comply by changing their policies that allegedly restrict free speech on campus, the lawsuit will follow through, according to a letter from Alliance Defending Freedom law firm sent on Feb. 10.
February 13, 2020
There has been lots of coverage world-wide about the on the outbreak of coronavirus in Wuhan, China. The coronavirus has been found in Wisconsin, according to health officials. It is important that students take health precautions to stay safe from illness.
December 12, 2019
The month of November is Native American heritage month in the United States. UW-River Falls did not coordinate an event until the following month.
November 20, 2019
There has been recent controversy over whether or not flavored vape juice should remain available to consumers in the United States. Some vaping companies have made decisions to stop sales and production of various flavored juices. 
October 18, 2019
Tree Campus USA is a program through the Arbor Day Foundation for two and four year universities and colleges. The program aims to help establish community forests. UW- River Falls is currently not a Tree Campus USA.
September 19, 2019
During the first week of the 2019 fall semester, freshman Sofie Salmon, a meat animal science major, took to campus to deliver her message of free speech, while also informing students about a club she hopes to turn into a student organization. Salmon used a beach ball to have students sign, and spoke to them about their first amendment rights.
May 7, 2019
Decisions made while driving could quickly become a matter of life or death. According to the Wisconsin Department of Transportation, every 22 minutes there is a distracted driving crash occurring in the state.
April 17, 2019
From a strange smell by the conveyor belt, crusty spoons, to crumb-covered tables just minutes after the doors opened, Dining Services is no stranger to student complaints. They have made several attempts in the past to resolve these issues, however the problems are reoccurring.
March 13, 2019
From gender reveal parties utilizing blue or pink before the baby is even out of the womb, to early childhood birthday celebrations and nursery decor, gender stereotypes have influenced how men and women view the world. Little girls may have found themselves with an abundance of colorful Barbie dolls and friendly-faced My Little Ponies, while young boys were gifted Nerf guns and Hotwheels. These toys, and many other aspects of childhood, are based on gender stereotypes.
February 13, 2019
Food insecurity is not something students often consider when looking at which college they will call home temporarily. Food insecurity on college campuses has become an apparent problem in recent years, including at UW-River Falls. Food insecurity is defined by the USDA as "a household-level economic and social condition of limited or uncertain access to adequate food."
Here is this semester's Student Voice staff. Click on a name to see what the staff member has written.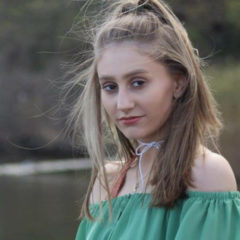 Editor

Assistant Editor

General Manager

Reporter

Reporter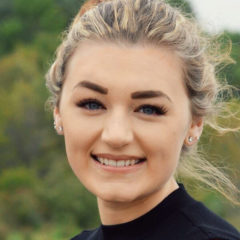 Reporter