Amazon show 'The College Tour' to feature UWRF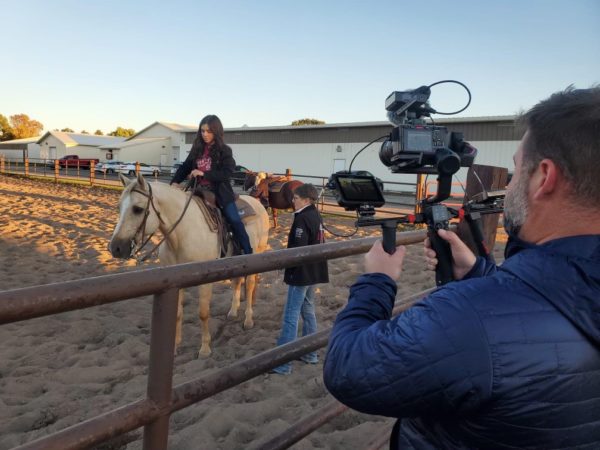 UW-River Falls is the first Wisconsin university to participate in the Amazon Video show "The College Tour," which gives prospective students insight into what student life is like on select campuses. The show follows the story of 10 different UWRF students who will act as tour guides to display what UWRF has to offer.
According to The College Tour website, the show is aired on Amazon Prime and other streaming platforms. The College Tour has 6 seasons already out, and UWRF will be featured in the 7th season and will air in the fall of 2023. According to the Falcon Daily, UWRF plans to have a screening on campus before the production goes live. 
The show is hosted by Alex Boylan, who is known for winning the Amazing Race and has since gone on to be a producer and host of a multitude of different shows. Cathy Leaf, UWRF's marketing specialist, who worked closely with the crew of the college tour, described Boylan, saying, "When you watch these episodes you see how enthusiastic he is, he is just like that in real life too."
Leaf also said that the idea to participate in the College Tour was first brought up by Chancellor Gallo, because she had participated in the show at a previous institution and thought the different marketing opportunities created by the show would be beneficial. When asked about the application process, Leaf said, "Once we had agreed to work with them, it's a thing you buy. The show was around $100,000 paid for by the Chancellor's discretionary funds as part of her strategic investments."
The College Tour also features other segments to promote colleges on its website. UWRF will be participating in "Coffee With the President" and "Ask Admissions," according to Leaf.
Students featured on the show had to apply and fill out a form then send in an audition tape where they answered a few questions given to them to see what their personalities were like and what their stories were, according to Leaf. Students also wrote their own scripts for the show.
Students' names were submitted by faculty and staff from all parts of the university, but, ultimately, 14 students auditioned and 10 are featured. When asked how they chose the participants, Leaf said "so we looked at how these students tell the River Falls story with our enterprising heroes sort of archetype. We made sure all of the colleges were represented in some way and then we went to our core values like sustainability, excellent teaching and learning, diversity and inclusion, so it was a combination of our core values and the college experience. Athletics was a focus and innovation, we want to make sure we covered undergraduate research." 
Leaf also said that the format of the show will be a student coming up and telling their story in their own words which will then be supported with B-roll featuring professors and staff. Leaf also spoke about what specific things were going to be shown about the university. "We know we are great at teaching teachers. We wanted to make sure we talked about our agriculture programs and the breadth of them. We have a student that is actually in stage and screen arts and a softball player so a combination of including the liberal arts and also our core sciences and education programs. We wanted to make sure we represented our student body, rural and urban."
The film crew was on campus for a week. Currently, UWRF's episode is in the editing and post-production stage, where UWRF and the film crew will work together through several phases of editing. Many clips of the episodes will be used on social media and other marketing campaigns.