UWRF community mourns death of philosophy professor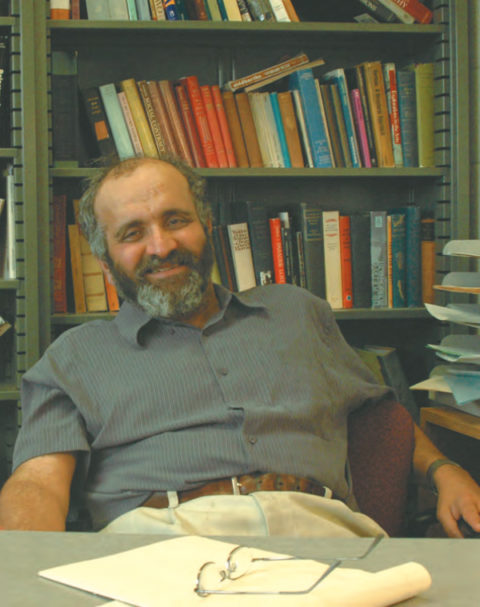 Professor of Philosophy Imtiaz Moosa died on Saturday, Dec. 12. Moosa was hospitalized at Abbott Northwestern Medical Center in Minneapolis for a stroke on Monday, Dec. 7.
Before becoming a professor of philosophy in the United States, Moosa lived and attended school in Canada. He was born in Africa and moved to Canada at the age of 16. He was a professor at UW-River Falls for 31 years and continuously left an impact on students each semester.
Moosa had a degenerative eye condition called retinitis pigmentosa, which caused him to lose his eyesight in 2006. He did regain partial vision, and continued on with his teaching career.
Moosa's funeral service took place on Sunday, Dec. 13, and was a private ceremony.
Professors in Moosa's department at UWRF are taking over his classes for the remainder of this semester and will be in touch with students through Canvas, Dean Yohnk, dean of the College of Arts and Sciences, wrote in an email to faculty and staff.
UWRF has also set up a memorial fund to honor Moosa's legacy. To donate to the fund online, the link is uwrf.edu/Give/Waystogive/GiveNow.cfm. If donating by mail, indicate in the memo field that it is for the "Dr. Imtiaz Moosa Memorial Fund" and address the check to:
UWRF Foundation
410 S. 3rd St.
River Falls, WI 54022
If you would like to send messages of support and condolences to the family, please address them to:
Dr. Rahim Moosa
Department of Pure Mathematics
University of Waterloo, MC 5018
200 University Avenue West
Waterloo, Ontario N2L 3G1
Canada