Review
Modest Mouse returns with fresh, sundry sound
March 25, 2015
Modest Mouse, the six-piece alternative rock band from Issaquah, Washington, best known for the 2004 smash hit "Float On," released its sixth studio album called "Strangers to Ourselves" on March 17 after an excessive eight-year hiatus.
The band has not only become strangers to themselves, but after an eight-year absence Modest Mouse has likely become strangers to the entire music world. It's been 11 years since "Good News for People Who Love Bad News" debuted at number 18 on the Billboard 200. That wacky, unmerciful and delectable album featured 16 tracks, including singles "Float On," "The World At Large," and "Ocean Breathes Salty."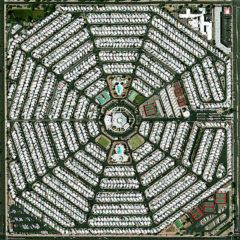 Modest Mouse then released the underrated "We Were Dead Before the Ship Even Sank" in 2007 to moderate reviews, despite debuting at number one on the Billboard 200. "Dashboard" and "Missed the Boat" were among the band's best work to date, yet suddenly Modest Mouse seemed to slowly disappear following the 2007 effort.
And eight years later, the band returned with arguably its best album. "Strangers to Ourselves" is a 15-track album with twists and turns and three of the best songs Modest Mouse has ever created.
"Strangers to Ourselves" is not a flawless album, mainly due to the intolerable rap effort "Pistol," which doesn't mix well with the other 14 tracks in the least.
"The Ground Walks, with Time in a Box," however, is a six-minute riot that is reminiscent of Modest Mouse's earlier work, which dates all the way back to 1996. The track has a funky feel, similarly to Arcade Fire's "Reflektor," and lead singer Isaac Brock's vocals seemingly carry the listener into a different dimension altogether, and the lyrics match the feeling: "Bang us together, see what sort of sounds we make right now. The world plays music, playing skin on teeth inside of the mouth. What sorts of sounds? What lovely sounds come about."
"The Best Room" is Brock's attempt to make sense of 1997 UFO sighting in Phoenix, Arizona, where Brock's plane was held in a holding pattern for over an hour, according to stereogum.com, while authorities tried to make sense of hovering, bright lights in the sky. After landing, Brock's hotel was surrounded by police tape and "The Best Room" sheds light on the feeling in Phoenix that night: "The best room they have, is the last room you want. The bathroom's outside, police tape is tied to the doorknobs of rooms, nine through 32. These Western concerns, we beg while we chew."
Modest Mouse has aged quite a bit since hitting the Washington music scene 20 years ago, and it shines through this album (musicians, like wine, can get better age). The album's opening track, effectively titled "Strangers to Ourselves," opens with wind chimes and a sedated drumbeat before Brock softly sings: "We're lucky that, we're lucky that we slept. Didn't seem like we realized we'd be stuck in traffic."
Modest Mouse, after 10 years of touring and five albums, found itself stuck, and emerged eight years later with a new, aged sound that sounds like a beautiful sigh of relief. Modest Mouse is back, rejoice!
The last track, "Of Course We Know," is easily one of the best songs on the album. As mentioned earlier, "Strangers to Ourselves" opens slow and soft, and "Of Course We Know" captures the feel of the album and the state of Brock, Modest Mouse and nearly everyone on earth: "Well, of course, of course, of course, of course, of course we just do not know. What in the hell are we here for? We just do not know."
Where does this Modest Mouse album rank among its previous entries? Certainly near the top. The band that graced the music world in 2000 with "Third Planet" is long gone, but that's not necessarily a bad thing. While certain tracks like "Lampshades On Fire" sound like the type of music Modest Mouse would have created 11 years ago, the Vaudevillian piano and shredded guitar riffs on "Sugar Boats" and the acoustic "Coyotes" reminds us that a different Modest Mouse has emerged in 2015.
Jack Tuthill is an alumnus of UW-River Falls. He was editor of the <em>Student Voice</em> during the 2014-2015 academic year.