Opinion
Observing the Packer game with distinct spectators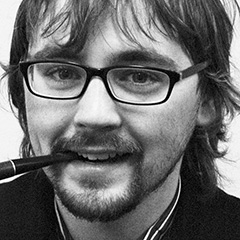 February 3, 2012
There are a bunch of ugly antennas on my friend Nick's Chevy SUV. He is a ham. No, really, he loves HAM radio. He also loves the Packers. So Nick, his brother Bry-Bry, and I drove down to Green Bay with his ugly antennas waving at 70 mph on Christmas. Disclaimer, not that you care at all, but I must tell you that Nick was hit by a bus a few years ago. Nick became all Macho Man Randy Savage at the time by lifting his shirt up and showing off the metal bumps just below the skin where the doctors stitched his pelvis together. That's right, Nick likes to brag about getting hit by an avoidable 14-ton bus, and because of this he calls himself Speedbump. I don't tell you this because it's hilarious and that I like to laugh at people that hurt themselves in tragically buffoonish ways, well, actually, I do.
Along the way we listened to "Green and Yellow" by Li'l Wayne and "Da Bears Still Suck," by a man who sounds like he's been dipped in a vat of cheese. Also the rumors are true, da Bears still suck.
When we parked in our tailgating spot outside the pillars of Lambeau Field. "Da Bears Still Suck" was being played from a stage in the middle of the parking lot. Nick says they play it even if the Packers aren't playing the Bears.
In minutes, the parking lot is filled and tents, tables, grills, and fat drunk people occupy the entire black top. We brought a modest card table, portable grill, a cooler of Leinenkugle's and brats, and ladder golf. The sizzle of brats and hot dogs spitting their fat juices in the coals made its sweet perfume into noses in no time. Across from us, someone erected a Packer podium with "Super Bowl 45" decal on it. People looked like they were at home in their garage and so did I. A few times an hour, some rogue Bears fans would challenge us by walking through our rookery of top-heavy load bearing frames. Those orange jerseys burned fire in our eyes.
Bry-Bry did his best impression of someone who had IBS (Irritable Bowel Syndrome) every 15 minutes. On one such occasion, Nick joined him to leave me man the grill. While toasting my hands, two guys in their late 20s were walking by dragging a teddy bear on the ground with a leash. Bystanders kicked the bedraggled bear and when they approached, I spoke up, "Hey can I kick that bear?" "After I cook it like the Bears' season, well done." He put the bear on the griddle for a few minutes and turned it over to reveal neat black lines. I lined up and kicked it like Mason Crosby.
Just before entering the ticket gates Nick filled his plastic flask, plastic so it could pass the metal detectors, with Rumpleminz. This alcohol tastes like Father Christmas made out with a candy cane. Nick's plan worked. After separating from Bry-Bry, he sat across the other side of the same end-zone; we walked through the tunnel and saw the frozen tundra lit up in the dark evening. The aluminum bleachers make it feel like a high school game. A woman sitting in front of us was wearing a Christmas box around her stomach and a sign that said "To: Clay (Matthews) From: Santa." Nick brought his 9-inch Nikon lens from which he watched the whole game through. It's like watching the game on the phone, but with the benefit of freezing. The only time we saw Bry-Bry during the game was a faint glimpse on the Jumbo-Tron. Excited, we wondered if people back home would see him too, but was denied by an old skeptic. I took a sudden dislike to this old coot.
The Packers played like they were favored and the Bears as they did in our favorite song. After all, their quarterback, third-string backup Josh McCown, was coaching the Marvin Ridge Mavericks (high school) in North Carolina months earlier. I yelled as loud as I could on each of our defensive plays while a cougar hung on my arm for the fourth quarter of the game. She gave me the look that someone would give before a long French kiss. Nick did not envy me as I awkwardly stood there as a limp fish in her grasp. The Packers had the game in hand that by the fourth quarter we matched up our backup quarterback with theirs in a masterful win of 35-21.
I don't regularly hug men, but this would have been an appropriate time for a bro-hug. I could not hug the dreamyeyed cougar to my right. As Nick, Bry-Bry, and I filed out of the gates I paused at the top as 70,000, green and gold fans hooped and hollered over our victory. Normally, I hate big crowds, but I love this crowd.
Christopher Pagels is an alumnus of UW-River Falls.