Opinion
Hiking adventure turns from sunny to stormy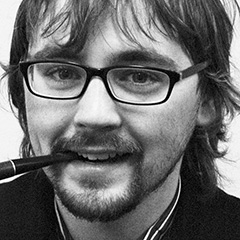 February 24, 2012
Two miles outside of Rangeley on the Appalachian Trail I was to end another successful 18-mile day. The sun was shining through that Maine forest and the elevation gains were at a minimum, less than 1,000 feet. The lines of relative distance start to blur when you have done something long enough.
As much as I love nature, when a trail town comes under manageable walking distance with all of its modern conveniences like hot showers, whoopee pies, ice-cold Coca-Colas and the Internet, I would raise up the shutter and come as fast as I could. I would intentionally hold a number two if I knew an outhouse was even a few miles in the distance. When nature calls and I'm still in nature, I still like to sit down.
"What-Time-Is-It," is my red-bearded hiking companion. This is his trail name because his watches had broken over time and he repeated that same question to any hiker we happened upon.
I talked about what we looked forward most of all towards the end of the trail and he basically said, "Sitting, when I go back home I will sit on the bus, to just sit and smile. When I come home I will sit and sit in all sorts of places, that's what I look forward to most." We braved through many trails and he, at one point, fell on Mt. Garfield and busted his head and his friends abandoned him. I did not abandon him, yet he was not with me at this point in the trail.
The Appalachian Trail is a walk that lasts for around 2,175 miles from Georgia to Maine. It is not to be taken lightly, nor is it a simple road walk. One can ascend up to five mountains, a roller coaster as some call it, in a given day to a point where you have to climb with your hands.
Few places are actually covered in anything besides dirt or random rocks. It is called "the green tunnel" because the trees arch over the trail most of the time and when one gets to the top of a mountain, the view is usually not there, just a slow trek downhill again.
Almost a mile away, a swatch of gray cloud passed overhead, an island of cloud but, by all means, it was still a sunny day. The cloud began to deepen its contrast against the deep blue that scattered its molecules to the sun and the drops began to fall down. The fresh sprinkled droplets bounced off the mushrooms and the brown leaves from last year; the smell of the earth taking a bath rose to my nostrils in pleasant agreement. A couple months prior, the rain was a soothing experience when it cooled my back from the hard walk. That was until the day I got hypothermia from walking in the Connecticut forests with only a t-shirt on for protection from the 14 hours of rain. I even thought I was imagining clowns hiding behind trees.
I whistled "Big Rock Candy Mountain" to the pitter patter of the few drops that started to turn into a drizzle. The roof of the cloud fell through and the rain poured as if the dam was broken. The sun touched me from 360 degrees, yet pour on me it did. I was wroth, I had counted my blessings too soon and now I had to fight, what seemed to me, the unexpected.
I ran down slicking mud ways catching myself whenever I slid several feet, catching myself by the white bough of a birch. I yelled out irrational statements like, "it wasn't supposed to be like this," "are you high?," and other incomprehensible gibberish.
I passed a rock that said "one mile" in blue painting. I had to put on my orange pack cover which I didn't like doing, because by the time I put it on the rain usually stopped. I ran and I ran until the green canopy of leaves seemed to blend in with the darkness of the cloud above.
By the time I saw the moist pavement in the parking lot, the rogue cloud had passed and I was soaking wet. I stood stunned, water dripping off my cuffs.
Christopher Pagels is an alumnus of UW-River Falls.