Funeral service set Jan. 6 for student George Musser
A funeral service is set Friday, Jan. 6, for George Matthew Musser, a UW-River Falls student who died Dec. 24 near Stillwater, Minnesota.
Musser, 20, was a junior majoring in exercise and sport science.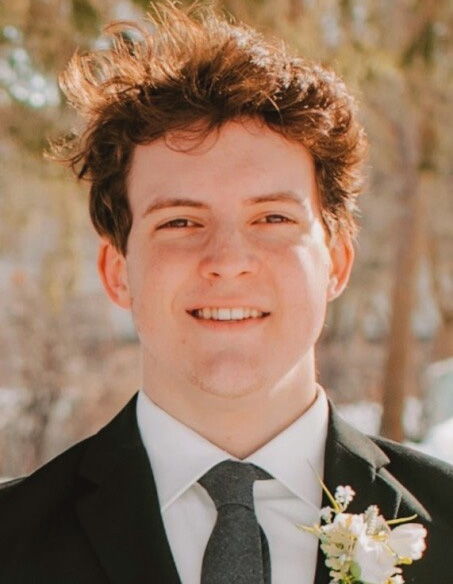 He disappeared Christmas Eve from Brian's Bar & Restaurant in downtown Stillwater, according to the Stillwater Police Department. Public safety authorities and members of the public searched for Musser into Christmas Day, but police announced that evening that his body had been found in Baytown Township, south of Stillwater.
University officials expressed condolences in messages to students and the campus community.
"Our hearts go out to George's loved ones and classmates as they mourn his tragic passing," said Dean of Students Katie Jackson. "The UWRF community is here to surround you with support."
Musser's brothers Louis (Class of 2016) and Nathaniel (Class of 2021) also attended UW-River Falls.
UWRF students have been provided information about support available to them through the Student Health and Counseling Services, according to an announcement from the university.
Musser is survived by his parents, Kent and Nancy; siblings, Louis (Rachel), Nathaniel (Julia), Lila and Edward; grandparents, Louis and Marjorie LaBossiere and Karen Russell; and many other family and friends.
Musser was preceded in death by his grandfather, Cordell Musser.
Funeral arrangements are being handled by Bradshaw Funeral and Cremation Services in Stillwater.
Visitation is set from 4-8 p.m. Thursday, Jan. 5, at Bradshaw Celebration of Life Center, 2800 Curve Crest Blvd., Stillwater. A prayer service is scheduled at 7 p.m.
Mass of Christian Burial is scheduled at 11 a.m. Friday, Jan. 6, at the Church of St. Michael, 611 S. Third St., Stillwater.
In lieu of flowers, memorials are preferred to the donor's choice.