UWRF celebrates Hispanic Heritage Month 
Hispanic Heritage Month is a time to recognize the achievements and contributions of the Hispanic community. The month is from Sept. 15 until Oct. 15, according to the Library of Congress. UW-River Falls planned events during this time.
In September, the universities Diversity, Inclusion, and Belonging (DIB) hosted a Taco Bout It Tuesday discussion on the topic of Hispanic Heritage Month. The gathering featured information about prominent Hispanic and Latinx individuals, according to Nathan Riel-Elness, the gender and sexuality outreach coordinator.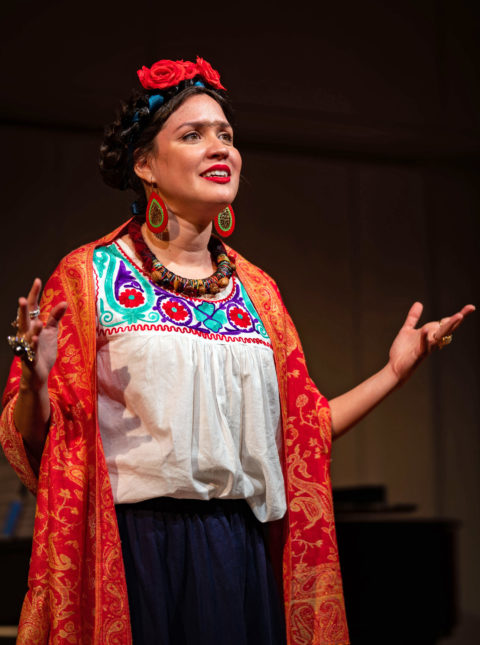 "We had a little activity that helped with understanding which countries are represented by that heritage. We just had people kind of test their geography skills to understand if they knew where everything was and why we were celebrating," said Riel-Elness.
Daniela Goldfine is an assistant professor of Spanish. Goldfine is from Argentina and doesn't celebrate Hispanic Heritage month because for her it is a year-round thing. She still encouraged her students to attend events related to Hispanic Heritage Month, including Tres Vidas, a musical theater event.
Tres Vidas was a theatrical work that was based on the lives of three women, Frida Kahlo, Rufina Amaya, and Alfonsina Storni. It was hosted on Oct. 5 in Abbot Concert Hall.
Riel-Elness said this month is a great opportunity for students to step out of their comfort zones and learn about Hispanic culture.
"It really just enhances their understanding of the world and really helps us as an institution achieve our mission and vision of educating globally engaged citizens," said Riel-Elness.
In the future, Riel-Elness said he would love to see the institution do more to recognize students of different cultural backgrounds. He said: "We have at least one student or a faculty and staff member from, I want to say, six or seven different countries that would be celebrating Hispanic heritage this month. And so maybe doing some highlights of those individuals, or highlights of culture of those like our international students, who fit within each of the months. I think it'd be a really great opportunity for us to do something a little bit above and beyond."