Rachel Responds
Ghosts detected on campus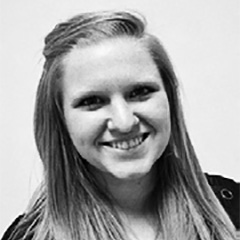 April 20, 2012
Out-of-towner Ryan Brenna asks: "Are there any haunted places on campus?"
When shopping at the University Center on campus it's unlikely you've felt the presence of anything paranormal. Unless you're including that one time you dropped something just to catch it before it hit the ground (like a boss).
Why? Because the UC is new—very new—with its grand opening only being a short five years ago there's nothing creepy about it. But buildings like South Hall take only a mere stroll on the third floor to give yourself that eerie feeling. South Hall was originally built in 1874 and rebuilt in 1898 after a fire, according to UW-River Falls records. Along with North Hall, built in 1914, both buildings are on the national Register of Historic Places. So the creaky third floor of South Hall and old winding basement of North Hall have got to have a few ghosts floating near, right? Even as the two oldest buildings on campus, no periodical I could find listed either as a haunted site.
The only published haunting involves a much newer building. The Kleinpell Fine Arts building built just 29 years ago has been reported as being haunted. Communication Studies and Theatre Arts Professor Jim Zimmerman reported having seen deceased UWRF Speech Professor Sanford Syse in the Blanche Davis Theatre.
At first, Zimmerman hadn't known who the figure was nor that it wasn't real. He had only asked the man, dressed in a red t-shirt and jeans, if he needed help. Zimmerman was writing notes in the theatre when the red shirted man appeared on stage and then left. Zimmerman told a UWRF reporter that he couldn't logically figure out where the man went.
The full account of Zimmerman's experience can be found in a 2006 book "Haunted Homeland," written by retired UWRF Professor and Journalism Chair Michael Norman.
Norman taught at the University for 30 years and authored, and co-authored eight books including six ghost story books. His latest title "The Nearly Departed," was published in the fall of 2010 and includes many stories local to Minnesota and Wisconsin. Norman's books are available in bookstores, the library and the Falcon Shop.
Although I found no periodical about South Hall, I did find something of interest. Murphy submitted ghost information on ghostsofamerica.com about South Hall. The account claims that a professor had hung himself from the ceiling and the janitorial staff has been known to see and hear unexplainable things in the building.
Murphy also claimed that professors often dare their aids to go into the South Hall attic because those who do report feeling like they were "touched." I was unable to find more information about this "professor suicide" that confirmed or denied his claim.
Murphy also wrote that he felt as if he was being followed when walking on the trails near the sports fields. Understandable. People would be better set walking fearfully and quickly then fearlessly trudging this pathway known to students as the "rape trail."
Should a ghost inhabit the quiet, enclosed, poorly lit footpath, encountering it would be less dangerous then the very real undesirables you could run into alone.
Anyone who has experienced paranormal activity can submit their sightings under the specific town at ghostsofamerica. com.
The History Club hosts haunted tours about more legends around Halloween time each year if you'd be interested in attending one. But if you're too impatient to freak yourself out feel free to respectfully explore the campus and area River Falls at your convenience. And for safety reasons be sure to remember, just like swimming, never to ghost hunt without a buddy.
Thanks for the question, Ryan. All readers are invited to submit questions, concerns or quandaries to questionsforrachel@ live.com. Any and every topic is encouraged. Let me know what you want me to write about in the next issue of the Student Voice. Don't forget to like "Rachel Responds" on Facebook and follow "RachelResponds" on Twitter.
Rachel Woodman is a senior majoring in marketing communications and minoring in journalism. She loves to work hard, play hard, and use clichés! Look for her Facebook page "Rachel Responds" and email her your questions or topic ideas to QuestionsForRachel@live.com.