Opinion
Pies encapsulate fall holiday spirit, flavor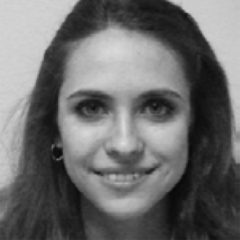 November 11, 2011
Baked from scratch or bought at your local bakery, pies are the hallmark of Thanksgiving dessert. They start with the short-sided crust, perhaps pastry or crushed graham cracker. Then there's the filling; varying from fruit to a rich creamy custard or chocolate. All of this is can be topped with whip cream or ice cream and sprinkled with chopped nuts, drizzled with flavored syrup, or garnished with chocolate shavings.
Baking or bringing a pie is a wonderful way to let your family or Thanksgiving host know you are thankful for them. So with just the right combination of crust, filling and topping, you can be sure to impress your family this Thanksgiving.
Personally, I enjoy baking pies from scratch. They are relatively simple to make, hence the saying "easy as pie," and serve as a great family tradition. Generally, in my family we will decide earlier in the week which types we are going to make. I suggest doing this so you have the necessary ingredients by the time stores close on Thanksgiving. Make sure you also have enough round pie pans (if you purchase a graham cracker crust a disposable aluminum tin is provided). The other thing you want to keep in mind is the crust. The crust should compliment the filling.
There are four basic pie crusts and each goes better with certain fillings. Crumb crusts are as the name suggests: the crumbs from cookies, or graham crackers, which can be mixed with nuts or spices. Because they are crumbly and dry they are best with a cheesecake or custard type of filling: something that is firm.
Mealy crusts are the second. They don't have much texture after baking, consisting of flour and fat mixed evenly with a food processor. These withstand very moist fruit or custard fillings. Flaky pie crusts are a little more common. They are delicate, however, and must be chilled before and after working with them. Pecan and firm fruit are common flaky crust fillings. It will not hold up great with wet fillings. Sweet crusts are the last type, and they are commonly used for recipes that call for a double crust. Double crusts are usually seen with a fruit filling. The second crust is placed on top of the filling after holes for the steam have been precut. (Tip: these venting holes can be made by using fun shaped cookie cutters as well.)
Almost all pie crusts can be purchased premade or made from scratch, it all depends on how much time and effort you want to put into the process. There is nothing wrong with buying a premade crust, especially when you will be occupied with dinner prep as well.
As for the fillings, the choices are endless. Common Thanksgiving pies include pumpkin, pecan, apple, blueberry, and French silk. Canned filling is a popular route as it will cut down the time required as well as the number of ingredients. You might be surprised the first time you make a pie at how much fun it can be and just how simple they are. Before you know it, with a little work, your kitchen will be filled with the sweet aroma of home-baked pie right in time for Thanksgiving.
If you don't have time to bake one from scratch, don't fret, most bakeries advertise their pies this time of year. I recommend Perkins and Bakers Square. They both sell fabulous pies that are sure to please whoever is on your guest list. Just make sure to call ahead to ensure they have the type you are looking for as pies are in high demand around Thanksgiving.
Out of curiosity I wanted to see what the favorite pie was around campus. Many respondents inserted specifications. For example, Professor Kathy Olsen said her favorite is blueberry pie, "but it has to be made with Wild Northern Wisconsin Blueberries." I was shocked when a few people responded, "I don't like pie." To me it just seemed ridiculous. What's not to like when there are so many types you're bound to find one you enjoy?
Special thanks to Professor Glenn Spiczak for putting the survey up as a clicker question.
In honor of the winner, the recipe for my Aunt Judy's French Silk Pie can be found below.
Judy's French Silk Pie
3/4 cup unsalted butter 1 cup sugar
1 tsp. vanilla
3 eggs
3 squares unsweetened chocolate melted and cooled
Blend butter and sugar, add eggs one at a time. Beat two minutes after each egg. Blend in chocolate. Refrigerate at least an hour. Garnish with whipped cream and chocolate.
Brittney Pfenning­-Wendt is a columnist for the Student Voice.